Cheekance /ˈtʃiːk(ə)ns/ noun, neologism made from the words 'cheeky' and French phrase 'gênance' [awkwardness]. A state of being. An attitude where shame is lame, awkward is cool and off-beat is chic.
The spirit defining our new Spring-Summer campaign, that will take over your feeds from now on.
Welcome to Méduse's new Spring-Summer 20 campaign.
It brings together our pop universe, retro look and unapologetic spirit. This season, you do you and who cares what others think?
That's how Chloé sees the world at least. Actually, our new Méduse muse doesn't even know we're talking about her left, right and centre.
A terrible dancer? So what.
Wearing all the colours of the rainbow? Why wouldn't she.
Alone at the beach on Valentine's Day? She's her own best company.
She's the 90s style queen, colourful, cheeky, cheery, breezy, fancy-free, happy-go-lucky.
She lives. She is.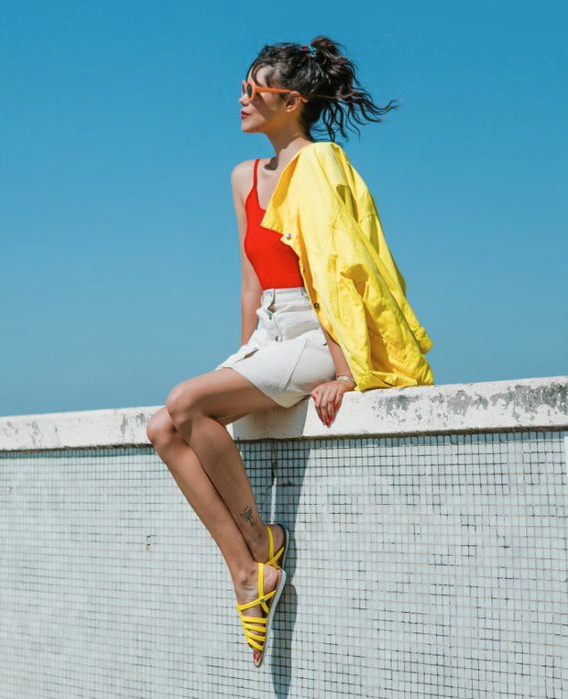 Fashion that doesn't take itself so seriously
"This new Spring-Summer 2020 campaign expresses both joy and cheekiness, but also a style that is slightly offbeat, playful and impertinent: it's the style of those who have always been wearing Méduse or are rediscovering our brand today. With "Cheekance", Méduse brings one message: the fashion we believe in makes us feel good, it doesn't take itself so seriously, and yet remains assertive. It can trigger a smile or create an instant of pleasure when we're wearing our shoes. This fashion makes us ask first, "But why not?"
Anne-Céline Humeau, CEO.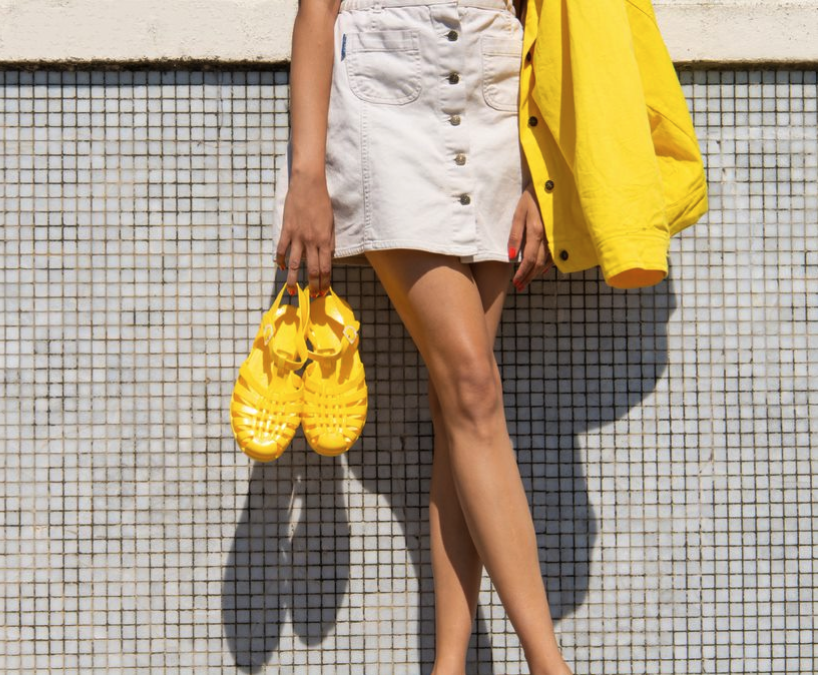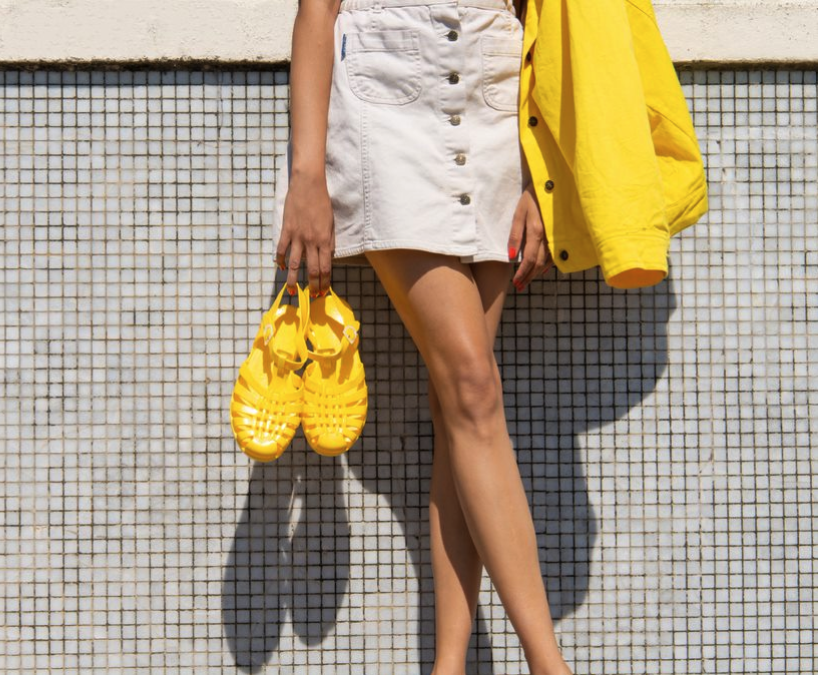 The 1990's Wave is coming. Are you ready?